Android 4.3 on a Nexus 4 improves the benchmarks
16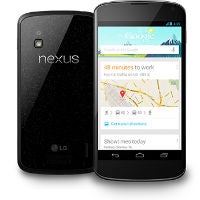 Yesterday, we saw
Android 4.3 leak out
after the system dump was ripped from a Nexus 4. After a few hours, the good folks over at XDA were able to compile a flashable zip from the dump, which means adventurous users around the world began to install Android 4.3 on their Nexus 4 handsets. Well, it turns out that someone has done comparisons and found that Android 4.3 improves the benchmark results for the Nexus 4.
Or rather, it seems to improve
most
of the benchmarks for the device. A Nexus 4 running Android 4.2.2 did best the same device running Android 4.3 in CFBench -Native by a slight margin, but that was to be expected. CFBench -
Java showed Android 4.3 improve results by over 500 points
.
Android 4.3 supports OpenGL 3.0, and that seems to have helped improve GLBenchmark 2.5 test results by
5 frames onscreen
, and
6 frames for the off-screen test
.
It is still far too early to know if these changes will make much real world difference, but the Dalvik Virtual Machine in Android 4.3 has also been optimized, which should provide noticeable performance boosts in most apps.