Android 4.0.2 rolling out OTA to GSM Galaxy Nexus
13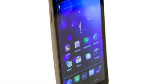 Today has been a big day for Android Ice Cream Sandwich updates. First, we learned that Ice Cream Sandwich has begun its
rollout to GSM Nexus S phones
, then
Google announced Android 4.0.3
, which is set to be the baseline version of ICS that will be pushed in updates. And now, the party is continuing with version 4.0.2 which has now begun rolling out on GSM versions of the Galaxy Nexus.
It is a little odd that Google has labeled 4.0.3 as the baseline version of ICS, but the Nexus S and Galaxy Nexus are only getting 4.0.2 starting today, but it would seem likely that another update wouldn't be too far behind these. Still, if you have a GSM Galaxy Nexus either outside of the US, or as a US importer who just couldn't wait, you may see this update pop up sometime soon. Early reports had users in the UK and New York seeing the update first, but it's sure to spread.
Android 4.0.2 is a pretty small update, just under 9 MB, and is cryptically labeled as "bug fixes". The bigger changes are slated for 4.0.3. If you're adventurous, xda has a walkthrough in how to manually update, but it's unclear how safe that is at this point.