Analyst says consumers are buying the wrong Apple iPhone models
18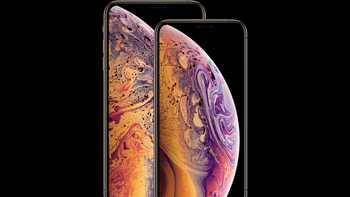 Apple has turned the corner in regards to iPhone sales according to UBS analyst Timothy Arcuri.
A memo read by Apple Insider
says that UBS is hiking its estimate of iPhone shipments for the June quarter from 32.5 million units to 34.5 million units. However, it should be pointed out that the increase in deliveries is expected to come from older iPhone models. While Arcuri expects
iPhone XR
shipments to rise by 3 million units during the period, he expects 3 million fewer units of the
iPhone XS
and
iPhone XS Max
to be shipped over the same three months.
More sales of the lower priced iPhone XR and cheaper older models should bring about a drop in the average selling period (ASP) of the device, and UBS has cut its estimate of ASP for the June quarter from $683 to $655. The global banking house now sees Apple collecting $50.4 billion in revenue for the period, up from $50 billion previously.
For the current quarter ending in March (Apple's fiscal second quarter of 2019), UBS expects Apple to ship 40 million iPhones. While that is unchanged from its original estimate, once again it believes that a large chunk of these shipments (5 million units) will be made up of pre-2018 models. During the three month period, Arcuri sees a 2 million drop in deliveries of both the iPhone XR and iPhone XS Max, and a 1.5 million drop in shipments of the iPhone XS. Average selling price for the current quarter is forecast to decline to $687 from the previously predicted $711. The analyst also cut his prediction for iPhone revenue from January through March by $1 billion to $29.2 billion. The company as a whole will report total revenue of $56.5 billion for the period, says Arcuri, down $1 billion from his previous estimate.
During its fiscal first quarter, which includes the holiday shopping season, Apple reported a 15% decline in iPhone revenue. The company is no longer reporting sales of its handsets each quarter. Apple blamed the year-over-year decline on weaker sales in China. That can be largely blamed on the strength of the U.S. Dollar against the Chinese Yuan, which originally forced Apple to price its new handsets at a high enough price to protect its margins.
Apple ended up
cutting wholesale prices of the 2018 iPhone models in China
. Arcuri sees this finally kicking in, leading to a reduction in the inventory of the phones in the country. However, he is still concerned that a large part of iPhone shipments overall are being made up of the lower priced, older units. While the company is discounting the 2018 iPhones to consumers trading in an older model, Apple might have to do more price cutting in order to generate more sales of its current smartphones.