Analyst expects Apple to report 17.53 million iPhones and 8.5 million iPads were sold in the last quarter
9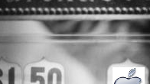 As is the custom on Wall Street, Monday kicked off
earnings season
with the release of Aloca's latest report. And with that out of the way, many investors are looking to see what Apple will announce for its last completed three month period. The company has become what Digital Equipment and IBM used to be-a benchmark for the entire tech sector. Based on what Brian White of Ticonderoga Securities is predicting, it appears that the
good times continued
for Apple during the June quarter.
White says he expects Apple to announce
record sales
of 8.5 million units of the iPad 2 along with the sale of 17.53 million iPhone 4 handsets. That is up from the analyst's earlier estimate of 8.22 million tablets and 15.85 million phones that he originally was looking for Apple to announce. He raised both predictions after a recent trip to Asia. To say that White is bullish on Apple would be an understatement. In his latest report to clients, he wrote, "
With a dark cloud hanging over the market in recent days with renewed government debt concerns in the developed world and questions surrounding the health of the U.S. recovery, we believe Apple is a beacon of hope in an increasingly concerning world
".
If the analyst is correct, Apple would
fall short
of eclipsing the record for most Apple iPhone units sold in a quarter, which is the 18.65 million sold last quarter, and included iPhone contributions from Verizon for the first time. The current record for shipments of the Apple iPad in a quarter is 7.3 million units. But based on information supplied by Apple, when they noted that 25 million of its tablets had been sold in 14 months, the math revealed that the Cupertino based tech giant would need to report a quarterly figure for iPad 2 sales
that begins with an 8
(million).
So it looks like another
blockbuster earnings report
for Apple is on the way. While 17.53 million Apple iPhones sold would not be a record, it would still represent more than a 100% jump from last year's figure of 8.4 million handsets sold. And while growth like that is usually rewarded in the stock market, who knows how much of Apple's recent high stock price already takes these figures into consideration?
source:
AppleInsider