Analyst accuses Samsung of not wanting Windows Phone success
99+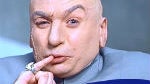 Unlike the Android ecosystem (and the overall smartphone ecosystem around the world), Samsung is not doing all that well with Windows Phone. Windows Phone has been dominated by Nokia, which isn't much of a surprise given the partnership between Nokia and Microsoft. But, an analyst is now saying that Samsung actually isn't doing well with Windows Phone because the company doesn't want to see the platform succeed.
Detwiler Fenton analyst Jeff Johnston told AllThingsD that Samsung has no interest in seeing Windows Phone succeed. According to Detwiler Fenton, Samsung hasn't offered anything exciting as far as Windows Phone hardware. Samsung's hardware sales through Verizon have been pretty bad, and worst of all,
Samsung has done nothing to try to boost sales. Meanwhile, Nokia in particular, and Windows Phone overall have been seeing gains, and solid sales.
It all sounds like an evil genius plot, but it makes quite a bit of sense. Samsung is already dominating the Android market (and through that is very successful in the smartphone market overall), and Windows Phone is still a very small player in the mobile world. Samsung could put more effort into Windows Phone, but why should it, when it has its own up-and-coming platform Tizen that it would rather support?
What do you think? Is Samsung sabotaging Windows Phone? Does it really matter?