Analyst: Sales of tablets with cellular connectivity to drop through 2016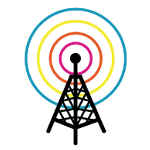 "In the future, the share of cellular-enabled tablets will be determined by three factors: the availability and attractiveness of multi-device tariffs from mobile operators; the availability of public Wi-Fi networks; and the difference between the retail prices of cellular and Wi-Fi-only tablets."-CCS Research
According to research firm CCS Research, the market share belonging to tablets with cellular connectivity
will drop over the next four years
. The research firm says that in 2011, 48% of tablets shipped were enabled for cellular communication. That figure is expected to drop to 37% by 2016. Interestingly, CCS Research found that cellular support is not an important feature that tablet buyers seek when looking at different models. This comes as carriers start to offer multi-device cellular contracts that cover both smartphones and tablets.
Back in 2011, those purchasing a cellular enabled tablet did so as a result of what was available at the time they made the purchase. CCS Research noted that only half of those who purchased a tablet with a cellular radio
activated their tablet with a cellular carrier
. The report says that three factors will be key in determining how many cellular enabled tablets are sold in the future: The pricing of cellular plans from carriers, the availability of public Wi-Fi networks and the difference in pricing between Wi-Fi only and Cellular enabled tablets.
CCS Research's numbers are much more positive for cellular enabled tablets than some other research firms. ABI Research found that just one in three tablets sold world-wide in 2011 had a built in cellular modem while
27% of the 65 million tablets shipped in 2011 had support for a 3G/4G network
. That works out to 17.6 million tablets.
source:
FierceWireless