Analyst: Not enough fat at T-Mobile for Iliad to cut
14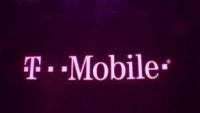 Deutsche Telekom has already rejected Iliad's offer
to buy 56.6% of T-Mobile for $15 billion. The French telecom, known for being as much of an upstart in its country as T-Mobile is in the states, claims that buying the carrier would result in $10 billion in savings and an additional $2 billion in annual earnings before interest, taxes, depreciation, and amortization (EBITDA). Iliad expects to reach those targets by running T-Mobile as cheaply as possible.
The problem is that T-Mobile is already running very lean. According to Roger Entner, an analyst at Recon Analytics in Boston, T-Mobile's costs are "
cut to the bone
." Sprint, with a large overlap of towers and employees in the U.S., would have an easier time eliminating duplicate equipment and employees. With a higher amount of synergies available, Sprint has been rumored to have
already agreed to buy T-Mobile in a deal that values the company at $32 billion
.
Iliad might make more money per employee than T-Mobile, and might also have a higher profit margin. But T-Mobile has a high-speed LTE network
that is the fastest in the states
. Iliad uses roaming agreements with other carriers to fill out parts of its network. Certainly Iliad couldn't have really thought that Deutsche Telekom, which owns 67% of T-Mobile's shares, would have agreed to the deal.
"T-Mobile is not bloated at all. It is cut to the bone...T-Mobile already has a history of squeezing the vendors. But you can't squeeze water out of a stone. Iliad has a better chance of raising EBITDA by attracting more customers, than by cutting costs. Very few people have cut themselves to growth"-Roger Entner, analyst, Recon Analytics
Iliad now has two choices. It can be serious and raise its bid to a price that Deutsche Telekom's board would have to seriously consider, or it could slink away and let Sprint work on finalizing the offer it is expected to announce in September.
source:
Reuters