Analyst: BlackBerry has already run through $800 million of the $1 billion it received
14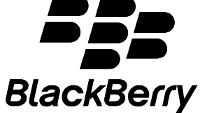 The most recent quarterly report announced by BlackBerry was a disaster, paving the way for the events that followed. After writing down $930 million to $950 million in unsold
BlackBerry Z10
inventory,
the Canadian OEM reported a $1 billion operating loss
for its second quarter. Eventually,
the proposed $9 a share deal which was going to take BlackBerry private, failed
. Fairfax Financial, BlackBerry's largest shareholder, could not obtain financing for the offer.
With its
next earnings report due on December 20th
one analyst expects to see that BlackBerry spilled a ton of red ink in the period. Bernstein analyst Pierre Ferragu forecasts that BlackBerry will report that it ran through $800 million in the period alone. The money comes from the $1 billion cash infusion that BlackBerry received from Fairfax after the privatization deal failed.
But Ferragu sees the skies brightening and the clouds dissipating for BlackBerry. Things have to get better, the analyst believes, because "
they can't get no worse
." He slaps a value of $6 billion to as much as $13 billion on BlackBerry, which means that the company is far from dead. But if it burns through $800 million every quarter, BlackBerry might not have that much time left.
This is why it is important that
rumored handsets like the BlackBerry Z50
turn out to be true. The speculation is that this model will have a 1080 x 1920 resolution, which would be a first for the manufacturer, and would be powered by a quad-core processor. No BlackBerry model has ever had a quad-core CPU under the hood. If the company is going to challenge iOS and Android, not to mention Windows Phone, there is one simple thing it needs to do. BlackBerry needs to start producing handsets that the public wants.
source:
StreetInsider
via
BGR