An Android Wear app gives your wearable access to Wikipedia – now that's a smart watch
1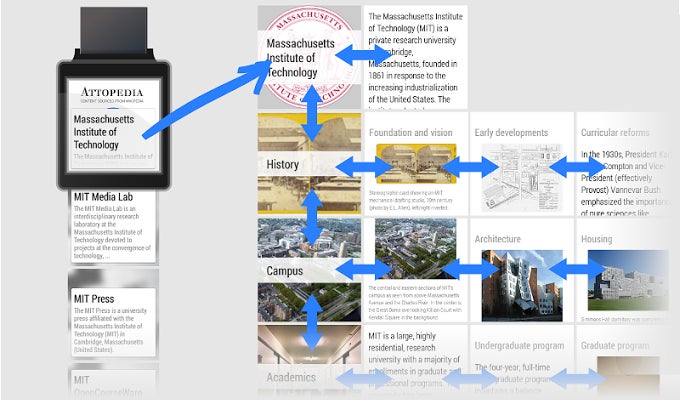 It seems like the term smartwatch is about to receive a whole new meaning, as developer Dheera Venkatraman has created an app that gives you access to all of Wikipedia's pages through your Android Wear smartwatch.
Yes, we are aware that this sounds just as overkill as the
Wear Internet Browser from 2 weeks ago
, however – so is Dheera. See, the developer is fully mindful that in order for websites to be readable on such small screens, some major rearrangements need to be made – just like the times when websites had to either be reworked, or have a mobile version built, in order to be readable on mobile phones. Of course, smartwatches are not even close to growing in popularity as much as smartphones did back then, and no one can expect website makers to take them seriously soon.
To help give wearable browsing a sensible start, Dheera Venkatraman has created Attopedia. It is an app that streams information from Wikipedia and breaks articles down into grids of readable text. Scrolling up and down will give you a quick glance of the different chapters of an article, whereas scrolling left and right will let you browse through a selected chapter's detailed information.
Sure, it's far from perfect, and given that in order to be connected to the Internet, your Wear device still needs to be in close proximity to your smartphone, one questions – why not use the phone instead? The answer is that the app isn't meant to replace your phone, but further explore the possibility to create a better browsing experience for your wearable.
Download:
Android
source:
dheera.net
via
Endgadget
Recommended Stories