Americans are holding on to their smartphones for nearly 3 years on average
29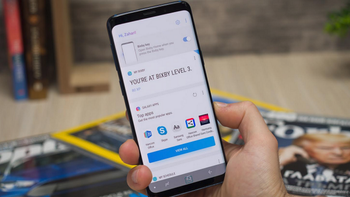 Thanks to the demise of the two year contract, and the higher prices of high-end smartphones, Americans are now waiting an average of 2.83 years before upgrading to a new handset. That figure is based on data compiled by mobile device trade-in firm HYLA Mobile Inc., and is
cited in a story published today by the Wall Street Journal
. Two years ago, the average holding period for a new smartphone was 2.39 years.
Interestingly, the average Apple user holds on to his phone for a longer period of time than the average Android user. HYLA Mobile says that during the 2018 third quarter, a new iPhone was being held by its original owner for 2.92 years, up from 2.37 during the same quarter in 2016. The figures for Android handsets during the same time periods are 2.66 years (Q3, 2018) and 2.44 years (Q3, 2016).
Most smartphones in the U.S. are now financed, usually over a period of 24 months. But many Americans are coming to the realization that after they stop paying off their current phone, there is no reason to purchase a new model right away. While every year manufacturers add new technology, faster chips and improved features to their handsets, unless you're a smartphone fanatic, the phone that you just paid off should continue to handle everything you need it to do. UBS Group AG sees 22.8% of U.S. postpaid subscribers upgrading their phone this year. That is down from the 30% that did so back in 2015.
"Once you've paid the phone off, you realize that you're getting a considerable sum knocked off your bill every month. When you get a new phone you lose that financial advantage."-Jeffrey Moore, telecom analyst, Wave7 Research
Citigroup says that this trend toward longer holding periods for newly purchased smartphones is a big boon to carriers. That's because U.S. consumers are most likely to switch their wireless providers at the same time that they buy a new phone.