Amazon executive hopeful Siri and Alexa will communicate with each other
25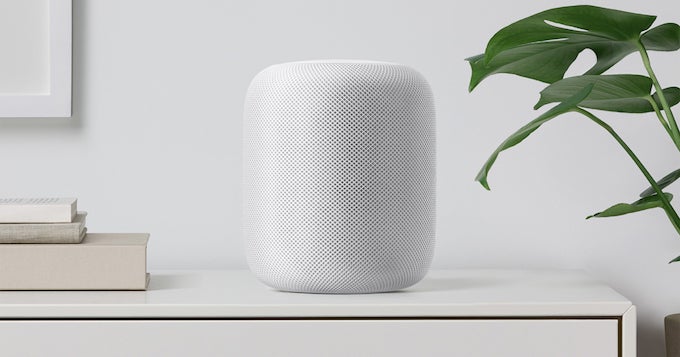 Apple announced its new
HomePod device at the WWDC
a couple of days ago and sent shivers through the market of virtual home assistants and audio speakers. The HomePod is expected to provide not only spectacular sound capabilities, but will also benefit from Siri integration, making for quite a hot piece of home tech. The unit is set to slam-enter the smart device niche and offer customers intelligent access to music, as well as top-notch playback capabilities. Amazon's Alexa-running devices, such as the Echo and the Echo Dot, may face solid competition from Apple's new gadget in the Christmas run-up this year, with Cupertino launching the device in December.
However, a recent statement from an Amazon exec holds that the HomePod is not such a big threat to the Echo family, as the products are 'different philosophically' and should appeal to different tastes and needs. David Limp, Amazon's Senior VP of devices and the person in charge of Alexa and the Echos, also said that he would like to see Siri and Alexa 'talk to each other' and cooperate. Nonetheless, he was realistic to note that chances Apple would consider deeper integration with Alexa are quite slim.
"If Apple or Google want to come calling, my phone number is out there, they can call...I don't know if I can envision it but I hope that will happen on behalf of customers," said David Limp.
Mr Limp said that HomePod's 'premium' price tag of $349, compared to Echo's $179 and Echo Dot's $49, also meant that Apple's speaker would not disturb Amazon's sales greatly. Besides, we will have to wait and see how the public will receive the upcoming Echo Show that will go on sale June 28th.
Echo Show
will sport a screen and rich video integration, allowing you to receive Alexa answers or other content directly on an inbuilt screen.
We doubt that folks at Amazon are too concerned about Siri taking over Alexa in the home assistant department in the foreseeable future. The second already benefits from more than 13,000 downloadable skills and has been on the market since 2014. Even though we do expect that Siri would integrate with Apple's HomeKit units and allow you to control everything by voice through the HomePod, we can't be sure whether it will perform better than Amazon's Alexa in different tasks.
Hopefully, as per Mr Limp's words, Cupertino's creation would not go directly head-to-head with the Echo line, but will rather cooperate with it, for the benefit of customers. The Echos are quite functional and affordable, and are already established in the market as top-selling products. Being able to pair them with Apple's HomePod, rather than skipping on one for the other, would certainly appeal to many of us. Whether this can turn into reality is something that we'll just have to wait out and see.
Source:
USA Today
via
9To5Mac