Amazon's Digital Day Sale is on December 30th; take up to 50% off movies, 80% off video games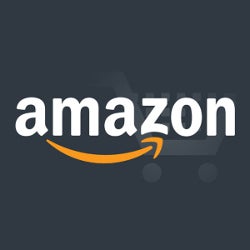 On Friday, Amazon will be holding its Digital Day Sale starting at 3am EST (12 midnight PST). On sale will be movies, music, apps, television shows, comic books and more. The deals will be available for 24 hours. The timing of the sale is perfect. Many out there unwrapped a new smartphone or tablet for Christmas or Chanukah and would love the opportunity to fill up their new device with content.
Amazon's Digital Day website gives us an idea about some of the content being offered on sale. Games like FIFA 17 and Dragonball XV are discounted by as much as 80%, while the price of movies like The Lego Movie and Bolt can be as much as half off. Chance the Rapper has an album available on sale, and tax software from H&R Block receives a 24-hour discount.
We're only touching the surface here. If you're interested in a sale on content (who wouldn't be?), click on the sourcelink where you can set up a reminder to notify you on December 30th when Amazon's Digital Day Sale is in effect.

Amazon's Digital Day Sale is this Friday at 3am EST
source:
Amazon
via
Engadget