Amazon says that it has changed the working conditions in a Chinese factory that violated labor laws
5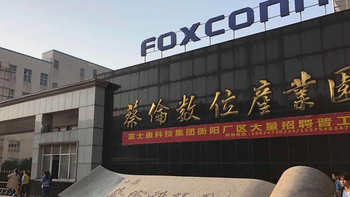 A recent article published by the
Guardian
detailed a number of labor violations committed by a Foxconn factory in Hengyang, China that builds Echo smart speakers and Kindle e-Readers. In March, over 40% of employees in the factory were temporary "dispatch workers" who get paid more than permanent workers, but have no job security and do not qualify for sick pay or holiday pay. And when business slows, they can be fired without receiving any pay at all. A law passed in 2014 by the Chinese government states that only 10% of a factory's employees are allowed to be "dispatch workers."
And instead of paying workers time and a half for overtime, which is required not only under Chinese law, but also by Amazon's own guidelines, employees in this factory were receiving their regular hourly pay even when they worked longer than their regular weekly hours. Additionally, Foxconn was supposed to pay these dispatch workers a minimum of 3,700 yuan ($578.04 USD) a month, but according to pay slips looked at by the
Guardian
, actual monthly pay for these agency workers was usually between 2,000 and 3,000 Yuan ($312 to $468 USD). Permanent workers made between 2,000 and 2,500 Yuan for the same time period.
Part of the problem is that in Hengyang, the location of the factory (a picture of which can be seen at the top of this story), the minimum monthly pay is 1,280 Yuan ($200 USD). That is half the minimum allowed in Shenzhen where Apple products are assembled by Foxconn.
Amazon says that it has "corrected" the violations and has asked the Foxconn factory for a "corrective action plan." It also seeks regular reports from Foxconn to prove that the plan has been put into place. But this goes beyond contract manufacturers like Foxconn taking advantage of its employees. And it goes beyond the culture in China. If companies like Amazon and Apple want factories in China to stop exploiting workers, they cannot turn a blind eye to what is going on. And if these tech companies can't find factories in China that will follow labor laws, they should threaten to move their business somewhere else. If Amazon is telling the truth and has indeed changed the working conditions at the plant, it is a good first step.