Amazon Echo speakers finally get an intercom feature
1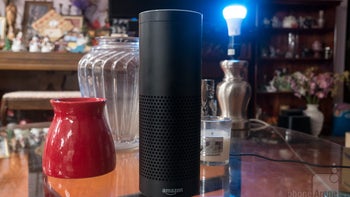 The Alexa-enabled Amazon Echo and Echo Dot are two of the hottest consumer products in the US, but they have been having troubles getting new applications, known as "skills." Phone calls and intercom capabilities have been requested for as long as the two have been on the market, and are considered to be killer features for the platform, but it is only now that Amazon has gotten around to introduce the intercom feature.
Dubbed
Alexa
Announcements
, the new Alexa skill lets users utilise Echo speakers across their homes as a relay system of sorts. That is, you can speak into one Echo device and have the message broadcast to all the other ones on the same network. For example, you can say
"Alexa, tell everyone…"
or
"Alexa, broadcast…"
and then speak to have your voice broadcast to other connected speakers. Alternatively, you can use commands to prompt Alexa to make announcements in her own voice,
TechCrunch
reports. For instance, if you say
"Alexa, announce that dinner is ready,"
the voice assistant will repeat that through all connected Echo speakers.
The intercom skill is now rolling out for Alexa-enabled speakers in the US and Canada.
Amazon has also recently introduced
music streaming to Alexa Routines
, which allows users to add music playlists and podcasts to their daily Routines, as well as
Brief Mode
, which disables Alexa's spoken confirmations for every command you give her, and instead replaces them with a simple "ding."