Amazon Kindle Fire usability study reveals the need for more content optimization for 7-inch tablets
2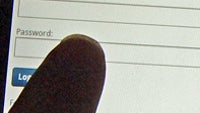 Most recent reports agree on one thing - the Amazon Kindle Fire is selling like hotcakes and is expected to become the most popular Android tablet eclipsing offers from Samsung and even the previously discounted HP TouchPad.
Unlike most Android slates which feature a 10.1-inch display and the iPad with its 9.7-inch screen, the Kindle Fire has a much smaller,
7-inch screen
. This - believe it or not - makes a huge difference in the way we access the Internet and is a special area of concern for websites not optimized for mobile devices where tapping on a small text field could be a challenge for some, a usability study concludes.
"Mobile web sites work best on the 7-inch tablet. Users had great trouble touching the correct items on full sites, where UI elements are too small on the Fire screen,"
Jakob Nielsen summarized. Fat-fingered users were particularly affected by the small screen with frequent tap errors and accidental activation.
The Kindle Fire is also not well optimized for
magazines
which often look a bit weird when compared to their 10-inch versions on tablets like the iPad. The report argues that if 7-inch tablets catch up, content publishers have to treat them as a separate platform, optimizing accordingly.
We shouldn't also forget that the
weight
of a tablet is often of equal if not bigger importance than the screen size when reading or browsing the web for longer periods. Nielsen still found the Kindle Fire too heavy for long use, but at 14.6 ounces (413g) it's still a third lighter than the iPad 2. As chips are moving to 32nm/28nm manufacturing, the overall weight of tablets is also to decrease in the next couple of years, but for the time being, if you plan on reading content other than magazines for a long period of time, it seems the e-ink Amazon Kindle 4 is more suitable with its only 6 ounces (170g) of weight.
Hit the source link below for the
full report
, it's definitely an interesting read for those planning on buying the new Kindle Fire and those preferring the more portable 7-inch tablet format.