Amazon's Alexa will soon be chiming in from all sorts of devices, even toys
1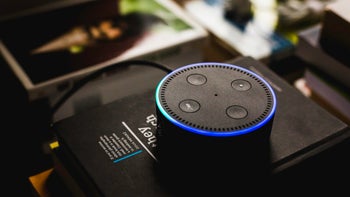 Amazon's voice assistant Alexa isn't well integrated in smartphones like its competitors Siri, Bixby and
Google Assistant
. However, when it comes to smart speakers, Amazon has managed to put an Echo device, powered by Alexa, in more homes than Apple, Samsung and Google combined. Now, Amazon is looking to expand the capabilities of its assistant by releasing the Alexa Gadget Toolkit.
As the name suggests, the toolkit is a bundle of software tools, technical documentation and guidelines for integrating Alexa functionality into third-party devices. What this means is that Amazon wants other companies to make products that work with Alexa, without having to integrate all the necessary hardware for its functionality. Instead, all manufacturers would need is a Bluetooth connection and the supporting software that controls their product, letting the Echo device be the brain.
If you're still having a hard time what products that cooperation might bring, Amazon has provided examples of the functions that the toolkit is currently supporting:
Wake Word Detection:
Respond when the wake word is detected, such a cuckoo clock that pops its head out whenever a customer says, "Alexa"
Speech:
Sync movement to text-to-speech, such as a robot that lip syncs as Alexa reads the local weather report
Notifications:
Respond to notifications, such as a flag that raises each time a notification is received
Timers:
Respond when a timer has expired, such as an outdoor gong that chimes when backyard playtime timer has concluded
Alarms:
Respond when an alarm has been triggered, such as a switch that releases dog food each time an alarm has expired
Reminders:
Respond when a pre-set reminder has gone off, such as a pill box that plays a short tune and flashes an array of colors when it's time for daily vitamins
Music (Coming Soon):
Create visual performances with music, such as a hula girl that sways her hips when songs are playing on Amazon Music
Even those limited functions provide manufactures a wide range of possible integrations, and we're eager too see where manufacturers will go with this technology. Currently, Alexa Gadget Toolkit is only available in the US, UK and Germany and is currently invite only, but anyone can request one. Companies that are already working on products using Alexa's new capabilities include some of the big names in the toy industry: Hasbro, Baby Plus, TOMY International, eKids and others.
One of the first such products to hit the market will be an updated Big Mouth Billy Bass. That's right, soon you'll be able to receive your weather report from a talking fish that's hanging on your wall, lip-synced and everything!
It seems that this holiday season will see a lot of "smart" toys and novelty products, but there should be some good ones that will see everyday use as well.