Amazon Appstore allows you to try apps before you buy them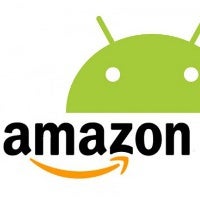 The Amazon Appstore has madequite a splash, by far, as Apple itself might have contributed to the fusswith its law suit over the name of the store, but this might havemade you miss one of the most important features of the AmazonAppstore – the Test Drive option.
Okay, maybe the free daily app soundsmore exciting, but what if you knew that the test drive option allowsyou to browse the real version of an application using a virtualmachine running a full-fledged version of Android. This meansthat you're not limited to just some of the functionality of theapplication, but you actually get a lot more context by virtuallyrunning the app on an Android machine in the cloud. For the timebeing, the option just as the Amazon Appstore itself, is limited toU.S. customers. Some of the apps on that store might mimic the oneson the original Market, but it seems there is a good deal of uniqueapps. So why don't you give it a spin – all you need is an Amazonaccount.
source: Amazon