Alltel introduced Samsung Hue II and LG Swift
12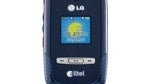 The end of the year is often a great time to launch new phones, and Alltel is taking advantage of the holiday rush by introducing the Samsung Hue II and LG Swift.
Using a next generation keypad with Fastap Press-to-Experience keys for one-touch operations, the LG Swift is sure to please those who need immediate information at their fingertips, but want a relatively basic phone. The device offers a 1.3 megapixel camera, Bluetooth, 2.5 millimeter headphone jack, and a memory card slot. It is offered in a red and blue clamshell design, for $49.99 after a $50 mail-in rebate.
LG Swift Specifications
The Samsung Hue II, on the other hand, comes with blue and gray faceplates, with purple, green and white all available for purchase. The phone offers external music controls, Bluetooth, a microSD memory slot expandable to 8 GB, a 2.0 megapixel camera, and a low $39.99 price tag. Both can be found at an Alltel retail store, or via the web.
Samsung Hue II Specifications
source: Alltel and
Samsung