Alleged Huawei Mate 10 Pro front panel shows a 17:9 display with no rounded corners
17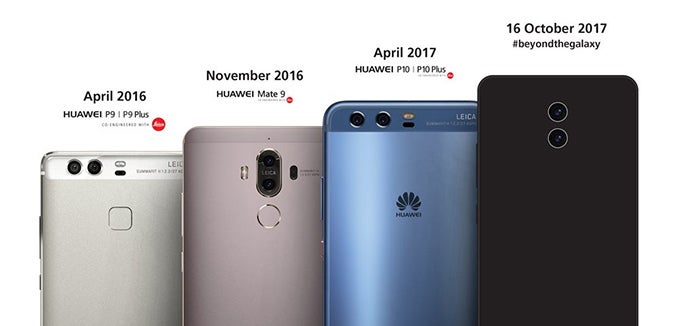 Think of any device released in the past year or so that has one of those fancy new "bezel-less" designs — notice the one thing they all have in common? All of them — the
Mi MIX
, the
G6
, the
S8
, the
Note 8
, the
V30
, etc. — have the edges of their displays rounded off. This is a purely aesthetic choice (even though LG really wants you to think otherwise), and helps reduce the initial shock of the extra tall aspect ratio.
So when news first broke out that the Huawei Mate 10 Pro will feature
its own take on the full-screen design philosophy
, we pretty much automatically jumped to the conclusion that Huawei will be jumping on this trend. And yet here we are today with an alleged leak of the device's front panel, perfect 90-degree angles and all.
Just as previously suggested, the front panel features no fingerprint scanner, and instead retains the Huawei logo placement
of the Mate 9
. Also notable is the aspect ratio,
which is nothing we've seen on a phone before:
17:9 (
correction: the Xiaomi Mi MIX actually uses the same aspect ratio
). This is taller than the classic 16:9, but shorter than LG's 2:1 and Samsung's 18.5:9, though whether this is a good thing remains to be seen. The two photos also show the device in two colors: brown and blue.
The Huawei Mate 10 series will debut
on October 16
, which is still more than a month away from now — so we have a fair amount of time for better leaks than the above. But if you want to read up on all the info we've got on the devices so far,
check out our rumor review
.