Alleged Apple iPhone 6 system chip, the Apple A8, leaks out in picture
17
The system chip that is expected to power the new Apple iPhone 6, a piece of silicon often referred to as the Apple A8, has leaked out in an image obtained by French publication NoWhereElse.
The Apple A8 is pictured alongside the dated Apple A5, and one can clearly see how much larger the new chip is in comparison. Interestingly, the A5 itself was one of the biggest Apple chips we've seen so far, and Apple actually shrunk the footprint of its chips in the A6 and A7. The A5 measures around 122.2 mm
2
, while the latest A7 features a smaller, 102 mm
2
size (
thanks, brrunopt!
). Such an increase in size could mean that Apple could have gone from the dual-core chip they are using currently to a quad-core one. Keep in mind, though, that this is still an unconfirmed leak, so we would not take all this info as set in stone.
Apart from that, there is little one can tell by just looking at the picture. We do, however, know that Apple has started making its own custom processors with the iPhone 5 (that featured the Cyclone processor), improved on it in the iPhone 5s (with the Swift processor), and we can expect a further improvement in the processor inside this Apple A8. Starting with the iPhone 5s, Apple also took the lead by making the chip 64-bit compatible, ahead of other platforms.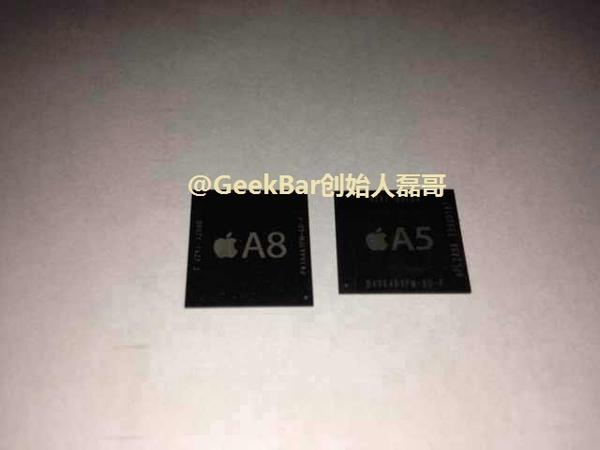 Recommended Stories