Alcatel's Idol 4S with Windows 10 Mobile is now available for purchase on Amazon
18
If you're someone who's still living in camp Windows 10 Mobile, your options for good, quality handsets are much slimmer than someone who resides with iOS or Android. The mobile version of Windows 10 is a curious little OS, and although it may not be in the best position right now, Alcatel appears determined to get the Windows 10 variant of the Idol 4S out to as many people as it possibly can.
When Alcatel originally launched the Idol 4S with Windows back in late 2016, it was only available through T-Mobile and unlocked through the Microsoft Store. Microsoft's online storefront is perfectly serviceable, but if you're an Amazon loyalist and have been holding out on picking up the Idol 4S, you can now finally purchase the Windows 10 Mobile flavor of the phone through the popular online retailer for $450.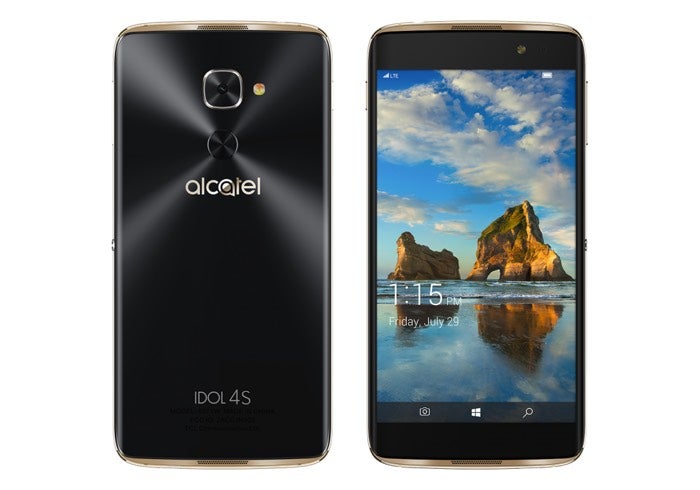 This will secure you with both the phone and the included VR headset, and it can be used on any GSM network (such as AT&T, T-Mobile, Cricket Wireless, MetroPCS, etc). However, if you're looking to use the phone on T-Mobile, you might want to spend your dollars elsewhere.
T-Mobile is still selling the Alcatel Idol 4S with Windows for just $288
, so if you don't plan on making use of AT&T's network, that looks to be the better deal at the moment.
In any case, if and when T-Mobile's discount on the 4S is no more, you can now turn to Amazon to purchase it.