AirPods Teardown: Impossible to repair or recycle
50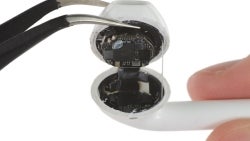 Just like with any new consumer electronics product, merely days after they've reached users across the globe, the Apple AirPods got in the hands of the folk at iFixit. And what they did to Apple's newest earbuds might look cruel, but it teaches us a few valuable lessons.
The teardown didn't start smoothly. Plastic had to be cut from the very start, as the AirPods themselves didn't have any obvious fasteners that could provide an entry point. So, the earbuds were ruined even before we got to take a peek inside them.
We won't go into detail about what's inside the AirPods. Let us just tell you that everything is held together by generous quantities of glue. Therefore, removing any component without breaking it (or breaking the body of the earbuds) is technically impossible. The components of the AirPods are very small and fragile, compared to the amounts of industrial adhesive that holds them in place. Therefore, attempts to remove them would cause a lot of damage in most cases, rendering them useless.
"If jamming complex components into a small form factor and sealing it with a copious amount of glue were a game, Apple would be winning."
This includes the tiny Li-ion batteries too. This creates two problems – first, the AirPods could not be repaired, as any attempt to crack them open destroys them. And second, they can't be easily recycled, since the Li-ion batteries pose a significant fire risk, if put in a shredder.
Disassembling the charging case was no easy task either, as there are no obvious seams that would allow the case to be opened. By the time the iFixit folk finally got inside it, multiple tools and techniques were used, which resulted in the outer shell of the case being completely mangled.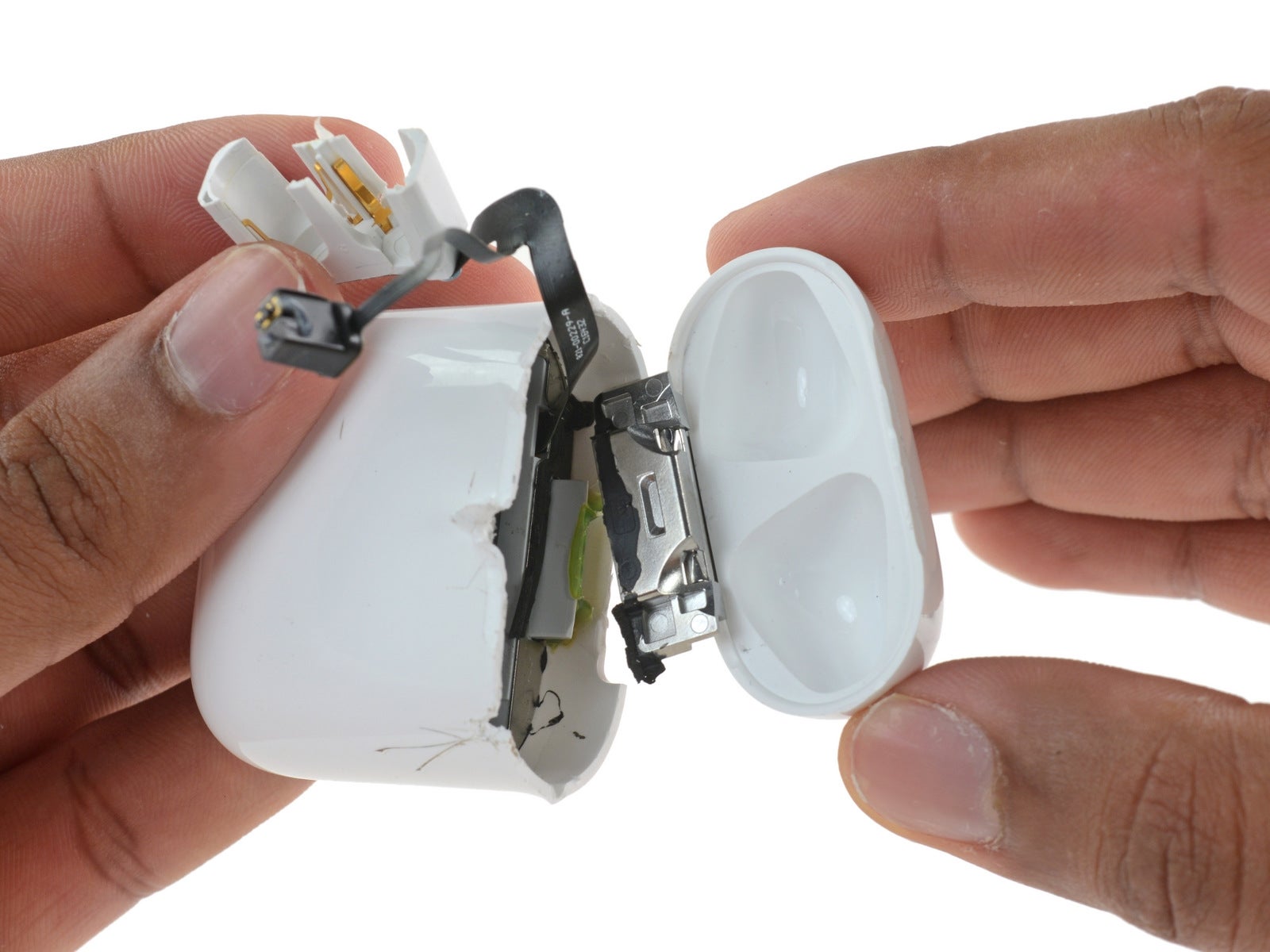 The charging case was completely destroyed before it opens.
The battery of the charging case would be easier to remove if you manage to break through to it, though. It actually features a ZIF connector, instead of industrial quantities of adhesive. Still, getting to it would involve hours of breaking, cutting and melting plastic. Not a safe, nor an easy process.
And, on top of all that, one of the microcontrollers inside the charging case appears to be installed under low quality standards. The chip features tiny air bubbles in its solder joints, which could cause problems with its proper operation.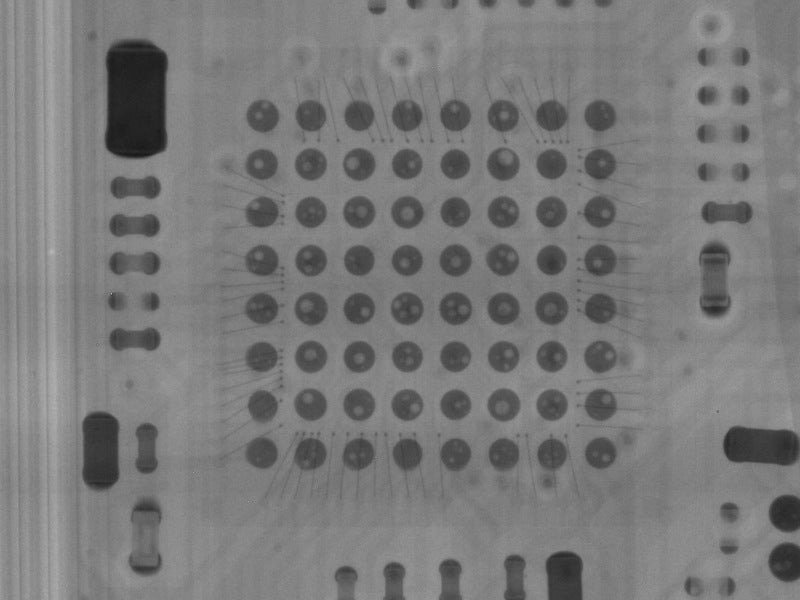 The tiny air bubbles can be seen as white spots on the soldering joints of this X-ray photo of one of the microcontrollers.
This definitely explains why the cost for out-of-warranty service and replacement is exactly the same for both the AirPods, and their charging case ($69 for one AirPod or one charging case). Apple probably has no way of repairing them whatsoever and just dishes out brand new units instead.
source:
iFixit