AirPods Pro vs AirPods 2 vs Amazon Echo Buds vs Sony WF-1000XM3 price and features
11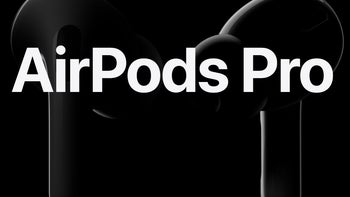 Just as
long rumored
, Apple stepped in the wonderful world of true wireless noise cancellation with the new
AirPods Pro
buds that are on top of that water resistant, so brace yourselves for people on the treadmill next to you not hearing what you are shouting at them.
We kid, as the AidPods Pro do include a transparency feature that lets a bit of the surrounding noise in, just as any self-respecting isolation headphones should, so that you can survive in traffic for longer than the next crossroad. How did we get here?
AirPods Pro vs AirPods 2 price and features
Well, a number of parts for the current upgraded AirPods 2 edition have been contracted for production well into 2020, said analysts, suggesting that Apple doesn't plan to replace its spring chicken with the AirPods Pro. Thus, the
current AirPods
with wireless charging case, always-on Siri, and H1 processor, may be sold alongside the fall model that adds water-resistance and a noise-cancelling option to the mix.
That could only mean one thing – higher price for the AirPods Pro model which sports a different design given that its main added value is the noise cancellation feature. This turns out to indeed be the case, and, while we were expecting the Pro to be priced above the current AirPods + Wireless Charging Case = $199 bundle, and yet below the $250 that Apple wants for its
PowerBeats Pro
and their whopping 9 hours of listening time, Apple went for the jugular.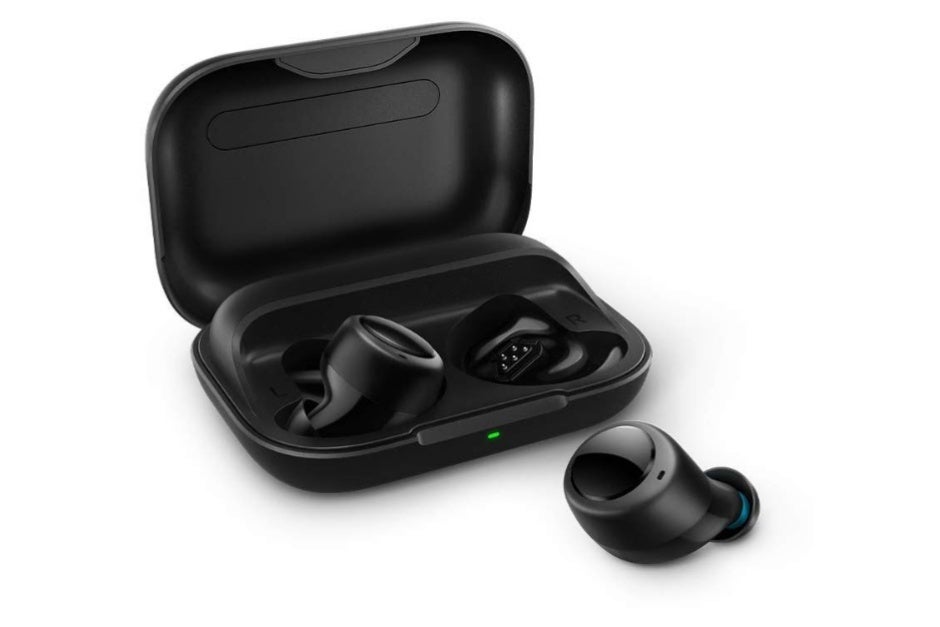 Amazon's Echo Buds are cheaper but sport noise 'reduction,' not cancellation
AirPods Pro vs Amazon Echo Buds vs Sony WF-1000XM3 price and specs
Yes, the new AirPods Pro don't cost $230 as Sony's direct
WF-1000XM3
competitors, but Apple is rather pricing them directly as much as the PowerBeats Pro, even though they last less on a charge than Sony's noise-cancelling champ. What gives?
Well, let's break down the specs and features of the new AirPods Pro against the current AirPods 2 and Sony's excellent 1000XM3 to see why Apple thinks it can get away with $250 (or 280 EUR), near-monopoly notwithstanding.
We are throwing in Amazon's faux-cancellation
Echo Buds
as they are proving a very popular budget alternative. They offer Bose's Noise Reduction technology to boot which doesn't completely tune out the ambient noise but is better than earphones that simply try to isolate the sounds physically like the Galaxy Buds.
Unfortunately, Bose, the creator of this market niche, is keeping a next generation proprietary noise-cancellation tech for its own mysterious Earbuds 700 that are to appear in 2020 and be on top of the noise-cancelling pile.
Active noise cancellation (ANC)
Battery life
Features
Apple AirPods Pro ($249)
Yes
4.5 hours (ANC on)
5 hours (ANC off)
Charges in the case - 4
- IPX4 sweat- and water-resistance against splashes
- One finish
- Siri voice assistant
- Touch controls
Apple AirPods 2 ($199 w/ charging case)
No
5 hours
Charges in the case - 4
- One finish
- Siri voice assistant
Sony WF-1000XM3 ($230)
Yes
6 hours (ANC on)
8 hours (ANC off)
Charges in the case - 3
- Two finishes
- Google Assistant integration
- Touch controls
Amazon Echo Buds ($130)
Sort of, Bose's Noise Reduction tech
5 hours
Charges in the case - 3
- IPX4 sweat- and water-resistance against splashes
- One finish
- Alexa, Google Assistant, Siri
- Touch controls
As you can see, Sony's somewhat clumsily named WF-1000XM3 are still the better option if you are looking for a true wireless bud set with active noise cancellation to tune out that droning jet sound on long haul flights.
They last more on a charge, but the AirPods Pro are more resistant to your sweat and tears while you work out, while Amazon's Echo Buds and its faux-cancellation are a decent option, too. Which ones would you get?