After three meetings, Nokia, and Indian based workers still at an impasse
14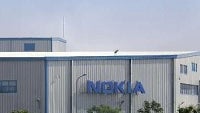 Troubles for Nokia continue to brew in India as workers, represented by their union leadership, sought answers related to Nokia's transfer of assets to Microsoft.
What they may not realize however, is that the manufacturing plant in Chennai is currently in the hands of the Indian government, the center of
a multi-billion dollar tax dispute
. The facility alone employs over 8,000 people and they are concerned about job security.
Workers at the plant have said that production at the facility has fallen dramatically, from more than 13 million units-per-month to less than 4 million units-per-month. The plant has apparently ceased all production of the Asha line of devices, with other factories picking up the slack.
We also know the new line of Android powered
Nokia X devices is not being manufactured
in India. Taking those production concerns, if accurate, into account while the national and state level governments of India demand large sums of money (not even the total bill) in disputed taxes, and there is certainly a cause to worry.
Nokia had no immediate statement about the meetings with union reps, but the company has stated in the past that seeing the assets transfer to Microsoft was the desired outcome. Operating the facility under contract was possible for a short time. The union staged a
one-day hunger strike
over the factory a few days ago.
While this may seem like a headache Nokia does not need, if the company can persuade the government to reconsider its assessments on the tax issue, it could break the log-jam between the two entities.
source:
Business Standard