After just four months, HTC's top global communications executive leaves
35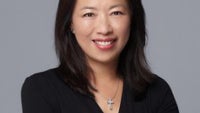 Considering HTC's lack of focus when it comes to marketing its product lineup, word that the Taiwan based manufacturer has lost its PR chief after just four months has to be considered bad news. In June, Lorain Wong joined HTC as Vice President and head of Global PR, Corporate and Internal Communications. But according to HTC's CMO Ben Ho, Wong has left HTC because of personal reasons.
It has been a game of musical chairs for HTC in the corporate suite as six senior executives have left the company in the last 30 months, including a CFO and a CMO. Three members of the PR team have left the company in the last two years. Before she departed, Wang told the media that the most challenging times were coming as HTC planned on refining its marketing message.
The company
recently reported its first quarterly operating loss
in its history. While the
HTC One
has been the company's most popular model in years, HTC has had trouble marketing the phone. The company is in
the midst of an advertising campaign that features actor Robert Downey Jr., who is rumored to be receiving $12 million for the spots
. If
the initial ads are any indication
, it looks like a giant waste of money for HTC.
source:
Bloomberg