After 40 hours of free mobile music, users will have to put money in Pandora's box
17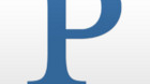 After years of providing free streaming music over various platforms, Pandora has announced that will start charging for the service. But before you get upset, the charge only kicks in
after 40 hours
of music has been streamed by a subscriber over all mobile devices. After that, it will cost
99 cents
for unlimited tunes for the remainder of the month. Pandora said it will alert users when they get close to the 40 hour mark.
According to Pandora, the change will affect
less than 4%
of its subscribers. In fact, the average Pandora listener uses the app for 20 hours a month on all his or her mobile devices. The days of unlimited music had to end since per track royalty rates will rise 9% in 2013 for a total increase of 25% over the last three years. With another 16% increase set to go in place over the next two years, Pandora had to do something to make up for the rise in royalty charges.
Unlimited monthly music is still available for those running the app over desktop and laptop computers. For those who don't want to pay, another option is subscribing to Pandora One, which offers unlimited music and no ads.
source:
Pandora
via
Pocketlint