Acer denies merger with Lenovo and ASUS
7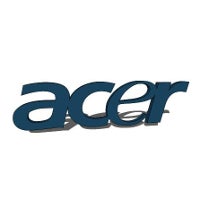 Are three heads better than one? Suppose those three heads belong to ASUS, Lenovo and Acer. A rumor has been circulating throughout the tech world that a group of unnamed investment banking firms plan on inviting both Lenovo and ASUS to merge with Acer. While two heads are better than one and three heads are better than two, there also is the saying that too many cooks spoil the broth. Besides, Acer's management says that it has not received any inquiries about a possible merger, and even if it had, the Taiwan based firm says it is not interested in a deal.
Acer has been undergoing its own "reform" and says that it is confident in its global brand. In a statement, the manufacturer says, "
While the market has been changing quickly, notebooks, tablets and smartphones still have market potential and Acer will continue to cultivate these market segments and expects to score points sooner or later."


Acer, ASUS and Lenovo might be better able to take on competitors like Samsung, LG and Apple if they merged. Economies of scale would allow them to save money on parts and just maybe three heads ARE better than one. But based on Acer's response, don't hold your breath waiting for the deal to be announced.
source:
DigiTimes