Acer appoints new CEO as company shifts focus toward mobile
1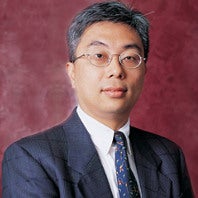 It's been nearly a month since Acerannounced a major change in its executive branch as former CEOGianfranco Lanci stepped down over disagreements with the company'sboard of directors about the future of the computer-centric company. The search for the new chief executive is now over and the company announced that former company chairman Jim Wong would be the new president of the company.52-year-old Wong took over Acer's IT products division and will alsolead a new group focusing on tablets and smartphones, according to anofficial statement by Acer.
Meanwhile the company has lowered its sales forecast and seen its shares tumble 42% on the Taiwan StockExchange. The Taiwanese company expects PC shipments to furthershrink by 10% in the midst of what seems to be a global shift toward tablets.
"The IT industry is encountering aprofound change. We are ready with a clear set of goals and actionplans," Wong said. "Touch/mobile devices open up a host of newopportunities. They form Acer's new business and growth engine forthe future," the new chief executive clarified the company'sintentions. Just recently, Acer launched pre-orders for its IconiaA500 tablet starting from $450 hoping to kickstart its tabletbusiness, but the company faces tough competition from the boomingmarket and the tablet segment leader Apple.