AT&T no longer offering CBS channels in many markets across the U.S.
6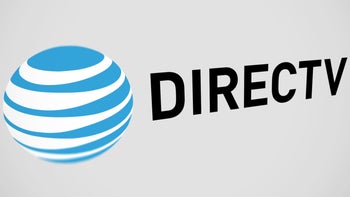 AT&T and CBS are having a dispute over the broadcasting of TV channels across the U.S., and each company has provided its version of events that led to the carrier no longer offering CBS-owned channels in 17 markets.
Starting July 19, AT&T's DirecTV, DirecTV Now and U-verse services have dropped all CBS channels from its offering in 17 markets in the United States: New York, Los Angeles, Chicago, Philadelphia, Dallas, San Francisco, Boston, Atlanta, Tampa, Seattle, Detroit, Minneapolis, Miami, Denver, Sacramento, Pittsburgh and Baltimore.
Also, CBS Sports Network has been dropped nationally from DirecTV and DirecTV NOW, while Smithsonian Channel has been similarly removed from DirecTV. After months of negotiations, the two companies failed to reach an agreement before the old one expired on July 19.
AT&T claims that it offered CBS and "
unprecedented rate increase
," but the company didn't want to sell All Access as a separate option,
NYTimes
reports. On the other hand, CBS issued an
official statement
that reiterates the fact that it only wants "
to receive fair value for its popular programming and is proposing economic terms similar to those that AT&T's competitors have accepted
."
Moreover, CBS claims that it granted AT&T an extension of its current deal earlier this month to try to reach an agreement. It also offered the same extension on July 19 to work towards a fair deal for all parties, but AT&T declined the offer twice.
CBS warns consumers that the loss of its programming "
could last a long time
," but that it will continue to negotiate "
in good faith
" and hopes that AT&T will finally agree with its terms soon.
Recommended Stories