AT&T's Samsung Galaxy S II Skyrocket gets the Jelly Bean treatment
6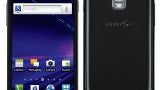 The happy hour for the Samsung Galaxy S II Skyrocket has come, as AT&T is now rolling out an update to Android 4.1.2. Jelly Bean for it. The cool thing is that this update will not only bring a new version of Android along with its features, but will also bring a number of Samsung-made goodies, as well as some new services by AT&T, so there's really going to be a lot of new content once the handset finishes updating.
The Jelly Bean features do include some very useful thins like Project Butter, for example, which is going to make the device noticeably more responsive. Samsung, on the other hand, is going to include a bunch of things like Smart Stay, Direct Call and Pop Up Play, while AT&T will add its DriveMode and Locker applications.
In case you aren't getting a notification about the update just yet, don't freak out. It will most probably be available through Kies - Samsung's device management software for Windows and Mac. So, if you don't have that yet, better go grab it from Samsung's site, plug your phone in and see if there's a tasty update waiting for you.
via:
FierceMobile