AT&T to standardize an all-LTE platform for IoT connectivity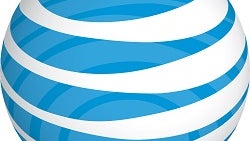 No matter how many auctions for spectrum there are, or spectrum-swaps are made, carriers will continue to look at ways squeeze the most out of the radio waves available to them. The Internet-of-Things, all the smart gadgets we are just getting acquainted with, have yet to begin crowding network space. By themselves, these are not high-bandwidth devices, but as they become more pervasive, their cumulative demands for network access can present a number of challenges for how carriers will handle the traffic, net neutrality issues aside.
AT&T has decided to look at an all-LTE future when it comes to cellular connectivity of IoT applications and equipment. By standardizing on the LTE stack, AT&T ostensibly makes things a little simpler for developers and OEMs, allowing them to maximize efficiency for operation.
The Cat-M1 standard, also referred to as LTE-M, is designed around a 1Mbps connection, while keeping battery life in check. AT&T will also utilize Cat-M2 (narrowband-IoT) for lower powered applications, like connected appliances, smoke detectors, and other monitoring devices. The specifications are still being finalized, but the bandwidth requirements for Cat-M2 would be measured in kilobits-per-second. AT&T expects to go commercial with Cat-M2 in early 2018.
AT&T's decision to focus on LTE connectivity for IoT does not squeeze out other networking standards, "We're living in a multi-network world," according to AT&T AVP Mobeen Khan, meaning that Wi-Fi, Bluetooth, and other networking methods remain part of the picture.
source:
LightReading