AT&T to soon allow video chat on its cellular network, Hangouts works now
5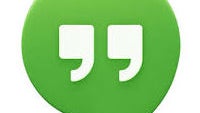 Video chat apps have always had a tough time with AT&T's cellular network. For a long time Apple's FaceTime didn't work on the carrier's cellular network, and most chat apps, like Google Hangouts, still don't work on AT&T. But, AT&T is saying that is all about to change, because it is working to allow video chat on its cellular network.
This makes sense given what we've shared before: Throughout the second half of this year, we plan to enable pre-loaded video chat apps over cellular for all our customers, regardless of data plan or device; that work is underway and expected to be complete by year end.
AT&T had originally blamed the operating systems, manufacturers, and developers for the issue, but eventually had to admit that it was a something that had to be fixed on its end. It's unclear right now how long it will take for AT&T to complete the work needed, but if it will be complete by the year's end, that means we have just about 4 months at the longest.
But, regardless of the work needed to get other apps working, AT&T has finished the work to get Google Hangouts video chat working on cellular data.