AT&T seeks FCC license to test 5G in Austin, Texas
6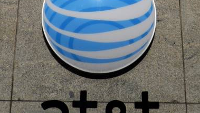 Just as some U.S. carriers have finished building out their 4G LTE networks, there is already talk about testing the next generation of wireless networks which will be known as 5G. Hooked up to a 5G pipeline, smartphone users will be able to download a feature-length movie in a matter of seconds. Last September,
Verizon said that its 5G field trials would begin in 2016
. And Big Red's chief information and technology architect Roger Gurnani, said that Verizon will have some form of commercial deployment of 5G as early as next year. Most experts don't see 5G being employed globally until 2020 at the earliest.
That would seem to be the timeline planned by AT&T; the nation's second largest wireless operator is seeking from the FCC, a three-year experimental 5G license in Austin, Texas. The license will cover fixed and mobile tests in the 3400-3600 MHz, 3700-4200 MHz, 14500-15350 MHz and 27500-28500 MHz bands. The carrier will be using experimental equipment manufactured by a unnamed company. AT&T will test 5G using base stations to send and receive signals from devices on mobile vehicles, and from other base stations in fixed locations.
Sony's former smartphone partner Ericsson is said to be testing a 5G phone. We wouldn't call it a handset however, since the device is too large to fit inside a car. That tells us that 5G is still a few years away from being a viable consumer technology.
You can check out AT&T's three-page request for the experimental FCC 5G license by clicking on the sourcelink.
source:
FCC
via
FierceWireless
Recommended Stories