AT&T says, "thanks," gets sued
36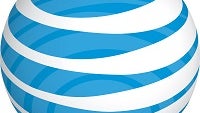 It does not seem possible, but apparently Citigroup, one of the largest banks in the United States believes it owns the rights to a certain way a business says "thank you" to its customers.
AT&T recently began using "AT&T thanks" in a new customer loyalty campaign. However, Citi says that the provider's use of those words infringe on its claimed trademark to the phrase "thankyou," which the bank uses in its own loyalty programs.
How might "thanks" and an improperly spelled "thankyou" confuse customers? We do not know, but Citigroup says that "AT&T thanks" is too close to its own campaigns, thus damaging good will. AT&T uses its phrase when it gives out branded credit and debit cards, provided by, you guessed it, Citigroup.
Citi claims it voiced concerns to AT&T about the upcoming campaign back in April and that AT&T went ahead with its plans. On Friday, Citigroup filed suit, with the aim of stopping AT&T from using phrases like "thanks" and "AT&T thanks," resulting in irreparable damage to Citi's reputation.
AT&T's spokesman Fletcher Cook said the carrier would defend itself against the lawsuit, "This may come as a surprise to Citigroup, but the law does not allow one company to own the word, 'thanks.' We're going to continue to say thanks to our customers."
How Citi thinks such a polite salutation would confuse customers is beyond our comprehension.
source:
Reuters
Recommended Stories