AT&T revises its plans to compete with T-Mobile
20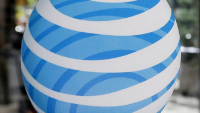 AT&T is about to make some changes to its service plans in response to lower pricing from T-Mobile's camp. The nation's second largest mobile carrier has done away with its 1GB and 3GB tiers, replacing it with a plan that offers 2GB of service for $30 a month. After the $25 monthly access charge, you're paying $55 monthly for unlimited talk, text and 2GB of data.
AT&T has also dropped its 6GB tier of service, replacing it with one that offers unlimited talk, text and 5GB of data for $50 a month ($75 with the access charge). For $115 a month (which includes a $15 access charge), AT&T customers can have unlimited talk, text and 15GB of data. 20GB of Data will now cost $155 monthly. That includes a $15 monthly access charge, and unlimited talk and text. There is no word yet on when these new plans will take effect.
The new tiers compare with T-Mobile's plans which feature unlimited talk, text and data. For $50 a month, 1GB of 4G LTE data is yours before you get throttled. For $60, you're entitled to 3GB of 4G LTE data. Cough up another $10 a month and 5GB of the sweet stuff is yours. And for $80 a month, you get unlimited 4G LTE data.
T-Mobile remains the tail wagging the industry's dog, something that would have been impossible just a few years ago.
source:
Engadget