AT&T reports strong Q2 earnings
17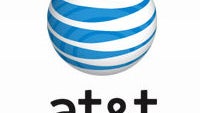 AT&T may have had a slight bump in the road to its acquisition of T-Mobile during its Q2 earnings report, which showed that the carrier is doing just fine. AT&T has been arguing during its filings to acquire T-Mobile that its having trouble meeting costs, but $31.5 billion in revenue for Q2 alone seems to us like it could cover quite a few costs. Sure, the T-Mobile merger may allow AT&T to get its LTE network up and running faster, but it would seem the company has a solid revenue stream.
The $31.5 million in revenue represents a 2.2% increase over Q2 of last year for AT&T. The increase was due in large part to strong smartphone sales. The company reported 5.6 million smartphones sold, which adds up to 70% of AT&T's postpaid sales. AT&T also reported adding 1.1 million wireless customers, including 331,000 postpaid subscribers.
AT&T reported activating 3.6 million iPhones, but only 24% of those were new subscribers. The carrier also reported that Android and other smartphones made up 40% of smartphone sales in the quarter. Of course, this kind of increase shouldn't have been to hard to get to since AT&T's Android lineup was pretty sad before the launch of the HTC Inspire in February, the Motorola Atrix in March, and the Samsung Infuse in May.