AT&T offering "open enrollment" for mobile insurance through the end of March
2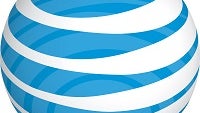 Whenever you buy a new mobile device from any of the major carriers, at some point the sales representative will offer you the chance to buy insurance to protect your device against theft or damage.
The value of such options are in the eye of the beholder, but most plans usually cost about $10 per month, and allow for a replacement of your device up to twice per-year (with a paid deductible).
As smartphones continue to advance in features and leading edge technology, so do size of their price tags. However, if you happen to be packing a 128GB model of the iPhone 6 or 6 Plus, that $200 deductible is easy to accept when you consider the replacement cost of either device ranges from $850 to $1,000.
When you buy a new device from any of the major retailers, even if you opt to not buy an insurance feature right away, you often have a grace period to buy one later if you want. For AT&T, the normal period is 30-days.
That window is being waived for customers that have had their smartphone or tablet for more than 30-days. Through the month of March, any AT&T customer can select a protection plan that suits their needs, and AT&T, to its credit, has a few.
The first option is AT&T Mobile Insurance. It costs $6.99 per-month, per-device, and covers loss, theft, damage, or out-of-warranty malfunctions. The second option is AT&T Mobile Protection Pack. At $9.99 per-month, per-device, it adds access to technical assistance with enhanced support for your device. Finally, there is
AT&T Multi-Device Protection Pack
. $29.99 per-month covers up to three mobile devices, including non-ceullular connected devices (like tablets), and laptop computers (at least one of the devices has to be connected to the AT&T network).
Click on the AT&T source link if you think Murphy's Law might actually catch up with your unprotected precious. The offer is available until March 31st.
sources:
AT&T
via
Android Authority