AT&T graces new cities with 4G LTE service, while others see an expansion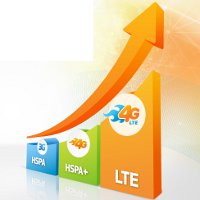 Continuing to build up its peppy
4G LTE network
domestically,
AT&T
announced today that several new cities are seeing the service for the first time, while others are merely seeing an
expansion
in areas that already have it up and running
For the good citizens living in
Wichita, Kansas; Gainesville, Georgia; Corpus Christi, Texas; Burlington, North Carolina; and Buffalo, New York
, they're waking up to the invigorating news that they've now covered under the awe-inspiring presence of 4G LTE data in the air. Conversely,
Cleveland, Ohio and Charlotte, North Carolina
are being graced with an expansion that will further branch the existing LTE network.
Therefore, if you're living in the markets mentioned above, you can now take advantage of all the wonderful LTE enabled devices that AT&T has to offer. Meaning, if you've been eying devices like the Sony Xperia ion, HTC One X, or the Samsung Galaxy S III, you can go on ahead and experience them to their fullest capacities. And you know what they say about LTE, once you experience it, there's no going back to settling with anything less!
source:
AT&T
via
Android Central