AT&T completes upgrade of 3G coverage in the Big Apple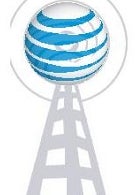 AT&T has completed upgrading some of its older radio spectrum in New York City. Spokesman Mark Siegel says that the carrier, which finished work on the 850 MHz frequency in the Big Apple on Thursday, is currently doing the same work in San Francisco. Upgrading more of the network allows AT&T to carry more calls and transfer more data. The work also is expected to help the carrier relieve some of the problems related to heavy usage of its' 3G network in major locations, from data intensive smartphones. In addition, the 850MHz spectrum has an easier time penetrating skyscrapers than the 1900MHz frequency does.
Improving the 850MHz spectrum is just some of the improvements that AT&T is making on its' network. Starting at the end of this year and winding up in 2011, the carrier is improving the data speed to 7.2 Mbps HSDPA. Currently, the only products that AT&T sells that can operate at that speed is the iPhone 3GS and two USB modems.
source:
Yahoo