AT&T brings in NBA stardom for one of its newest commercials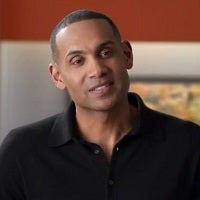 The motif of the commercials is the same, AT&T is pitching its Mobile Share Value plan, and what a family of four can pay for 10GB of data along with unlimited everything else.
While not competitive to T-Mobile's rates, AT&T's Mobile Share Value plans did get the jump on Big Red's More Everything plans, and Sprint's Framily plans. Throw in the improvements the nation's second largest carrier has been putting into its network, and the plan is highly competitive.
AT&T's commercials of late have been in the setting of an AT&T retail location with a quick witted rep named Lily. There, she has guided customers, and competitors, to understanding the new Mobile Share Value plans.
The pricing that the carrier likes to push is four lines, with 10GB of shared data. That works out to $100 for the service, and $15 per line. It does not include the cost of the phones and so either you have to bring your own device, buy at retail, or use AT&T Next to get the rate. Two-year service agreements costs more.
Grant Hill is a seven-time NBA all-star, and over his career of over 17,000 games, he averaged over 16 points per game. He also participated on the US Olympic basketball team in 1996. In the sports world, he's an icon. He retired last year. How did Grant's career stack up against Lily's high-school legacy? Watch and find out.