AT&T again ranks worst in user satisfaction
48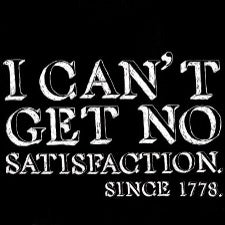 Consumer Reports
might not be the first place you turn to when looking for a phone recommendation if you're an Apple aficionado - the publication had the iPhone 4 out of its list of recommended devices because of the antenna-gate scandal for more than a year and a half. Recently, the publication finally stamped the iPhone 4S with approval, though, but while that has changed there are some things that just remain the same. One of them is user satisfaction and carriers where AT&T somehow manages to rank at the bottom every time. And this time is no exception. Consumer Reports surveyed 66,000 people to conclude the following:
"In the newest satisfaction survey of Consumer Reports online subscribers, a provider called Consumer Cellular topped the Ratings-and AT&T found itself at the bottom of the Ratings for the second year in a row."
The rest of the US big four ranked relatively good:
"Of the four major U.S. national cell-phone standard service providers, Verizon again scored the highest in this year's Ratings, followed closely by Sprint. Survey respondents gave very good scores to Verizon for texting and data service satisfaction, as well for staff knowledge.
T-Mobile was below Verizon and Sprint but continued to rate significantly better than the higher-priced AT&T."
Are you satisfied of your carrier and what do you think about the others? Let us know in the comments below.