AT&T Plus offers premium service for AT&T customers
8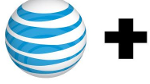 With competition in the mobile carrier business so cutthroat, it is every carrier for itself. AT&T is responding by
testing out a premium service called AT&T Plus
. The service has launched in a few key markets like
Minneapolis and Houston; while it is a free trial now, it is assumed that eventually AT&T will start asking for some extra cash to join.



We'd love to give you a long laundry list of extras that membership to AT&T conveys upon you. We'd love to, but we can't. Right now, the only perks are a

dedicated customer service number

and a

25% discount on all AT&T phone accessorie

s, not including anything branded Apple. Also, members can add a new lines of service for new devices with no activation fees. Lastly, members get a $10 Starbucks gift card, presumably to get that caffeine in their system so they can stay up late at night and make calls on their AT&T phone.



Will AT&T roll this program out nationwide? Judging from a comment made by an AT&T executive to

The Verge,
it is a possibilty. The executive said, "
Based on what our customers tell us, it may be something we look to roll out more widely in the future. It's an example of our ongoing efforts to deliver a great experience for our customers

."

source: TheVerge via SlashGear