AT&T Moto X will run you $575 without a contract, $629 for the 32 GB version
99+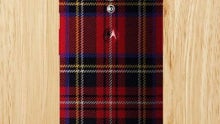 AT&T has confirmed that the
Moto X
will cost $575 without a contract, and that's for the 16 GB version. The 32 GB one will run you $629, or in line with all current flagship phones, just like the $200 contract price for the basic Moto X jibes with what we are used to pay for the latest and greatest.
This is one area the Moto X definitely differs from the Nexus line concept, but let's not forget that the
Nexus 4
is $299 only at the Play Store, and if there is a Moto X sold there by year-end, as we
heard yesterday
, it is likely to command a lower price than the one sold by carriers.