AT&T: It will take a couple years to bring Mexican operations up to scratch
12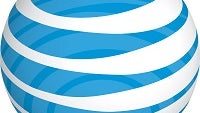 Earlier this year, AT&T made some big acquisitions to expand operations and become a major carrier in Mexico. To do so, the second largest carrier in the US bought Mexico's
third-largest provider, Iusacell
, and bankrupt NII Holdings which
operated as Nextel Mexico
.
The two Mexican properties added about 10 million customers to AT&T subscriber base, and provide about 70% overall coverage to Mexico's population.
That is where the hard work comes in. AT&T Mexico CEO Thaddeus Arroyo says that it is going to be a long play, "It actually will take us a couple of years to ultimately begin to enhance and begin to deploy the experiences that we're looking for." The two Mexican networks currently operate on a blend of CDMA, GSM, UMTS, LTE, and iDEN standards.
AT&T CFO John Stephens says that the company is committed to make the necessary capital investments to improve the networks, but declined to answer inquiries if AT&T might buy assets that América Móvil is in the process of divesting in order to pare down market share and be compliant with new regulations in Mexico.
The Mexican government has instituted a number of new rules which require the opening up of infrastructure for interconnections, as well as reforms to attract more foreign investment. AT&T's presence in Mexico ostensibly gives it a footprint that covers the majority of the North American population. The next step as the networks are enhanced is seeing how rate plans and services evolve over the next couple of years.
source:
FierceWireless