AMOLED panels for smartphones said to become cheaper than LCD within 2 years
27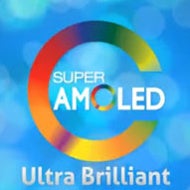 AMOLED screens such as the displays used on flagship Samsung devices like the Galaxy S5 and Note 3 are the newest display technology, quickly evolving in the past few years, but while their quality has improved, their prices remain higher than those of competing LCD panels. Current manufacturing prices of AMOLED are 10-20% higher than those of LCD screens. For example, the price of a 5-inch 1080 x 1920-pixel AMOLED panel is now said to be 16% higher than the cost of an LCD panel of the same size and resolution.
This is set to change in the near futurer as production yields of AMOLED panels will improve. Within two years, the prices are expected to even out, and AMOLED might become even cheaper.
"Until recently there have been few breakthroughs in the production of AMOLED displays, and the OLED industry seemed to be facing hard times,"
said DisplaySearch's Jimmy Kim.
"If AMOLED costs fall below LCDs, as expected, it would lead to more opportunities for the OLED display industry, greater competition with LCD, and more choices for consumers."
The latest analysis shows that Samsung in particular has made great strides with its Quad HD (1440 x 2560-pixel) screen, improving grayscale and color accuracy, and even improving brightness. It's also interesting to note that recently AMOLED production has started in China (in addition to Korea), with expectations for higher demand.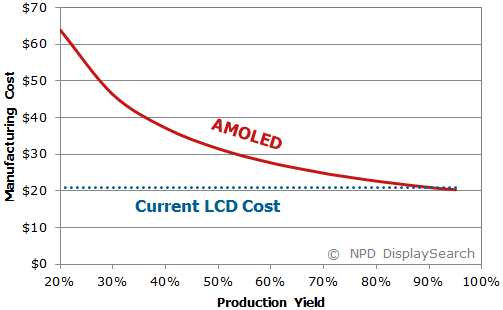 source:
DisplaySearch