A product from Israel deflects 98% of cell phone radiation
2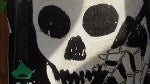 It seems the quite important question whether cell-phones pose a health risk will be relevant for quite some time in the future.
As we informed you
, the topic is raging on and despite all the researches (including one from the World Health Organization stating that phones don't pose significant risk for the human health) and denials coming right, left and center from the cell phone industry, the doubts remain.
That's why, out of fear for our health and because of suspicions that we may turn out to be the victims of a cover-up operation by the big corporations, some people are quite ready not to take any chances with this issue.
The result is a product named Cell La Vie that claims to deflect 98% of the phone radiation
from an Israeli company called
Wise Environment
. For now, the product is only available for Apple's iPhone. Actually, Cell La Vie is nothing more than a DIY physical kit . As a result you have to manually apply the thin film to the front, back and sides of the device, which may be a problem when you first use the product. This is not underestimated by Ronny Gorlicki, Wise Environment's vice president of business development who is quoted as saying:
"People are reticent in the beginning, fearful that they'll screw things up, but it's no problem to take it off and do it again. We'll even send a replacement if necessary."
In his own words, he says that for now the Cell La Vie is focused on iPhone, because
"We hear from people 'I'd held back from buying an iPhone from concern about radiation.'"
However, he goes on to state that Wise Environment will be focusing on smartphones in the future, partly because they are more expensive and therefore these people who have bought them are more willing to splash some cash to protect themselves, and partly because smartphones may be more harmful due to the higher level of radiation emitted when detecting and maintaining signal strength.
The Cell La Vie kit may have distribution problems since the company only has offices in Israel and for the moment doesn't plan opening stores in the USA or Europe. But since they rely to fund their future radiation-shielding products with money made from the iPhone kit, things may swiftly change.
If the Cell La Vie indeed does deflect 98% of cell phone radiation, then it may prove to be a big hit especially if you take into account the fact that it costs mere $48. What's your opinion on all that? If the guys from Wise Environment create a physical kit for your handset, would you be glad to sacrifice a few bucks? And what's your general view on the raging cell-phone safety dispute?
source:
Jerusalem Post