A breakdown of the best-selling devices at AT&T and Verizon
60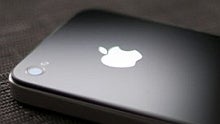 We suppose this wasn't much of a mystery. BTIG Research determined that the
iPhone 4
is the best-selling device at Verizon and AT&T retail locations.
They conducted the survey by contacting 250 retail stores, and asking them which devices were selling better than others. They didn't ask for specific numbers, so we can only see the percentage of stores at which a device is dominant.
At AT&T, the iPhone 4 has a commanding lead as the top device at 65% of AT&T's locations. Android devices were the top sellers at 31% of stores. At
Verizon
, the iPhone 4 is the top seller at 51% of stores, and 4G LTE Android handsets are the top sellers at 11% of stores. In case you didn't catch that, BTIG made the odd choice to compare the iPhone 4 with 4G LTE Android handsets at Verizon, rather than Android handsets overall.
The real shocker is that 2% of AT&T stores reported
BlackBerry
as the top seller, and 1% of stores reported Windows Phone 7 as the top seller. We think it would be interesting to see where those locations are (geographically, demographically), to see why those stores are defying the odds.
source:
BTIG
via
Boy Genius Report
Recommended Stories