8MP front-facing cameras? They could be closer than you think
37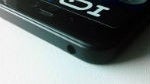 We were all somewhat surprised when we heard that
the followup to the Oppo Find 5
could have an 8MP front-facing camera, but it looks like this isn't just a one-off. There are at least three more devices on the horizon with 8MP front-facing shooters, and as we know in the mobile world, it just takes a few devices to start a trend that more and more hardware manufacturers will follow.
The Oppo is definitely the big name of the group, but there are also two devices on the way from i-mobile, the IQ X and IQ XA, that will also feature 8MP front cameras. The two phones from i-mobile are decidedly not high-end devices and feature just 1GB RAM, MediaTek SoCs, 4GB of storage. The surprising specs on each are the cameras which clock in at 8MP on the front and 18MP on the rear. There is also apparently a device called the MeituKiss HD that will be packing an 8MP front camera to go with some other unimpressive stats.
As we all should know by now, megapixels alone don't determine the quality of a camera, and the sensors on the i-mobile devices are likely to be sub-par based on the other specs on the devices. But, these four devices together do make us wonder if manufacturers will jump on the train of high MP front-facing cameras.
Recommended Stories