8 of the best free endless running games for Android (2014 edition)
13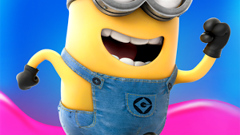 Even if you didn't know that this was a sub-genre per se, you've probably played at least one
endless runner
game on your smartphone or tablet. These games are great because they have simple controls while offering plenty of fun and adrenaline-filled moments.
If you're in search of the best endless runner games that are available on Android for free, we think you'll appreciate the ones we've selected. Of course, you may have played others that aren't included here - feel free to let us know about them!
Just like most Android games that don't cost a penny, all the titles presented below offer in-app purchases. Google Play download links are included after each description.