7 iconic Beats by Dre headphones and speakers
24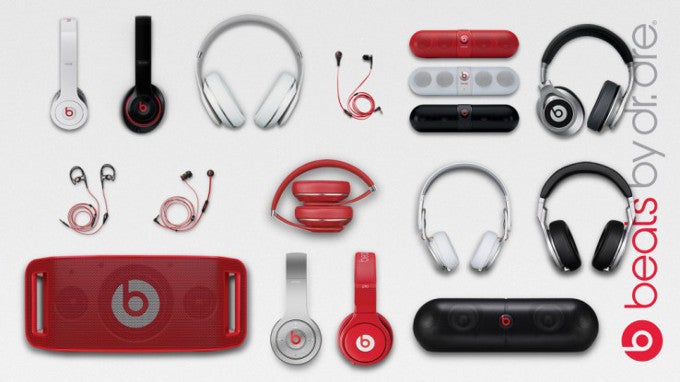 After weeks of rumors and speculations, Apple finally confirmed yesterday that it will spend $3 billion to buy Beats Electronics, a company co-founded in 2006 by rapper and producer Dr. Dre, and record and film producer Jimmy Iovine.
In just seven years, Beats Electronics has managed to became a name associated with the young and hip, after Dre and Iovine's marketing effort put the Beats headphones in front of millions of Americans in a huge product placement on American idol, and most recently - on the heads of celebrities like LeBron James, Lady Gaga.
Beats headphones and other audio products are known to deliver bass-rich sound that is appreciated most by those who listen to music genres like hip-hop. Audiophiles, however, often point out that Beats' headphones feel overpriced and often offer sound that adds an artificial bass 'sweetener', changing the music from the way artists intended it to sound.
The argument is endless, but what is clear, is that Beats Audio with its aggressive tactics has captured nearly 60% of the premium headphones market, making $1 billion in revenue last year. Right belwo, you'd find the 7 iconic headphones and speakers that took Beats to where it is today, take a look.
Beats headphones and features